Sapere Books are proud to be sponsoring the Crime Writers' Association's Historical Dagger Award, which is for the best historical crime novel set in any period at least 50 years prior to the year in which the prize is presented.
The 2021 shortlist has now been announced, and features secretive aristocrats, murdered diplomats, dramatic public trials and more.
Snow, John Banville, Faber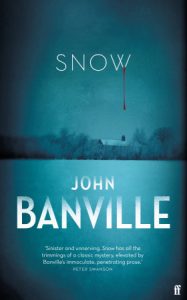 A deftly woven country house mystery, Snow immerses us in the wintry depths of 1950s Ireland. The body of a priest has been found in Ballyglass House in County Wexford, the family seat of the mysterious aristocratic Osborne family.
Called in from Dublin to investigate, Detective Inspector St. John Strafford faces opposition at every turn as he attempts to unravel what happened. Up against the secretive attitude of the local community and the fast-falling snow, Strafford must hurry to apprehend the murderer before they can cover their tracks…
Click here to find out more about Snow
Midnight at Malabar House, Vaseem Khan, Hodder & Stoughton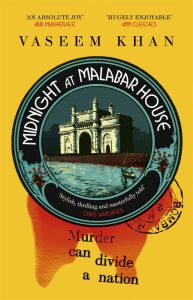 Compelling and cleverly plotted, Midnight at Malabar House opens on New Year's Eve in Bombay, 1949. The first female detective in India, Persis Wadia has been repeatedly overlooked and struggles against a hostile, all-male environment. As a new decade dawns, she stands vigil in the basement of Malabar House, consigned to the midnight shift.
But when an English diplomat is murdered, Persis is finds herself on the case of a lifetime. Against the backdrop of social and political turmoil, she teams up with Scotland Yard criminalist Archie Blackfinch to uncover the truth — at any cost…
Click here to find out more about Midnight at Malabar House
The Unwanted Dead, Chris Lloyd, Orion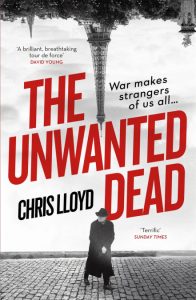 A haunting thriller set in 1940s France under German occupation, The Unwanted Dead follows police detective Eddie Giral, a survivor of the previous World War. As the Nazis march into Paris, Eddie watches in dismay as terror descends over the city.
When four refugees are murdered, he vows to find the perpetrator. No longer knowing who to trust, Eddie must tread carefully between the Occupation and Resistance in order to survive long enough to untangle the brutal killings…
Click here to find out more about The Unwanted Dead
The City Under Siege, Michael Russell, Constable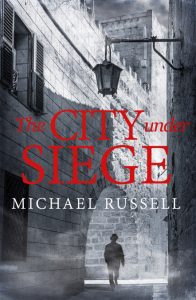 Atmospheric and darkly evocative, The City Under Siege is set between Dublin, London and Valletta during World War Two. After a gay man is brutally murdered, Detective Inspector Stefan Gillespie suddenly finds that this is one of a series of similar killings stretching across Ireland and England. What's more, none of the deaths were investigated as thoroughly as they should have been.
Meanwhile, in Valletta, Malta, there are rumours that a British soldier killed a Maltese teenager. Determined to retain Malta's loyalty to Britain, the authorities send Stefan to investigate. And as he delves deeper into the case, Stefan becomes convinced that this killing is somehow linked to the murders back in England and Ireland…
Click here to find out more about The City Under Siege
Skelton's Guide to Domestic Poisons, David Stafford, Allison & Busby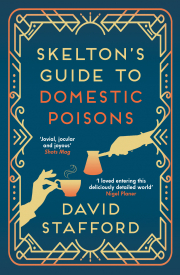 A classic detective novel set in the 1920s, Skelton's Guide to Domestic Poisons follows celebrated barrister Arthur Skelton as he strives to win another case against the odds. Accused of poisoning her husband after years of abuse, Mary Dutton has already been widely condemned by the press. Unwilling to concede her guilt without hard evidence, Arthur agrees to represent her.
Against the backdrop of the general election, the case becomes increasingly high-profile as Mary wins support from various members of the public. But as Skelton digs deeper into the murky depths of the Dutton family, he begins to wonder whether he will ever expose the whole truth…
Click here to find out more about Skelton's Guide to Domestic Poisons
The Mimosa Tree Mystery, Ovidia Yu, Constable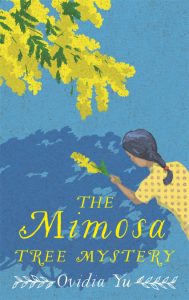 The Mimosa Tree Mystery is the fourth book in Ovidia Yu's witty, page-turning Crown Colony series, set in 1930s Singapore during the Japanese Occupation. Determined sleuth Su Lin becomes embroiled in another dangerous investigation when a neighbour, Mirza, is found murdered in his garden, a branch of mimosa in his hand.
Mirza was a known blackmailer and a collaborator with the occupying forces. The murder suspects therefore include acquaintances, Japanese officials and his own family. When Su Lin's Uncle Chen is arrested, Hideki Tagawa — a former spy who has gained power in the new regime — offers her uncle's life in exchange for Su Lin's help in finding the real killer. Armed with her local knowledge and fluency in multiple languages, Su Lin must decide who she can trust as she is thrown into a world of treachery and subterfuge…