Sapere Books are proud to be sponsoring the Crime Writers' Association's Historical Dagger Award, which is for the best historical crime novel set in any period at least 50 years prior to the year in which the prize is presented.
The 2020 shortlist has now been announced, and features seventeenth-century plotters, stolen diamonds, sainted monks and more.
In Two Minds, Alis Hawkins, The Dome Press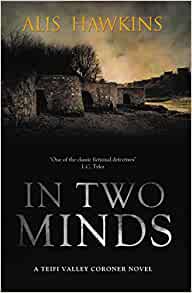 Set in nineteenth century Wales, In Two Minds follows two investigators – Harry Probert-Lloyd, a young barrister, and John Davies, a solicitor's clerk – as they attempt to solve a grisly mystery. A faceless, naked corpse has washed up on a remote Cardiganshire beach, and no one can identify it. Harry's attempts to solve the crime are met with local hostility and suspicion – especially when he chooses to consult an eccentric doctor with radical and controversial methods.
And when Harry's own relations appear to be implicated in the crime, it seems he may be forced to choose between professional duty and familial ties…
Click here to find out more about In Two Minds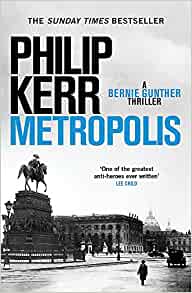 Metropolis, Philip Kerr, Quercus
Detective Bernie Gunther is back in the fourteenth – and final – book in Philip Kerr's gripping series of twentieth century thrillers. It's 1928 and Bernie is just beginning his career in Berlin, at the height of the Weimer Republic. He is soon faced with a gruesome investigation when the bodies of four prostitutes are found, all murdered in the same brutal fashion. Before Bernie can make any headway with the case, yet another girl is found dead – this time the daughter of one of Berlin's most notorious gangsters.
A murderer with a twisted agenda is prowling the streets of Berlin, and it's up to Bernie to put a stop to their deadly spree…
Click here to find out more about Metropolis
Death in the East, Abir Mukherjee, Harvill Secker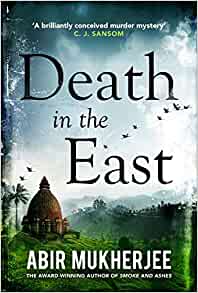 Set in 1920s India, Death in the East follows the continuing adventures of dynamic duo Captain Sam Wyndham and Sergeant Surrender-not Banerjee. Wyndham is haunted by an old case from his early days as a young constable, when his old flame Bessie Drummond was found beaten to death in her own room. Arriving at the ashram of a sainted monk – where he hopes to overcome his opium addiction – Wyndham finds a shadowy figure from his past, a man he believed was long dead.
Certain that the man is out for revenge, Wyndham once again calls on Sergeant Banerjee for help. Together, they prepare to take on a sadistic and slippery killer…
Click here to find out more about Death in the East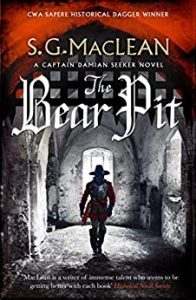 The Bear Pit, S. G. MacLean, Quercus
Captain Damian Seeker – a trusted member of Oliver Cromwell's guard – must once again step in when Cromwell finds himself the target of a ruthless assassin. Conspiracies against the Lord Protector are once again on the rise, and there are many who would stop at nothing to see Charles Stuart restored to the throne. Meanwhile, Seeker is also faced with an illegal gambling den and the body of a man savaged by a bear. Yet it was believed that all bears were shot when Cromwell banned bearbaiting – so where did this one come from?
As Seeker investigates further, the two cases start to converge, and he begins to realise the magnitude of the treacherous forces that threaten the realm…
Click here to find out more about The Bear Pit
The Anarchists' Club, Alex Reeve, Raven Books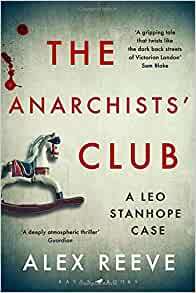 Following on from The House on Half Moon Street, The Anarchists' Club leads us back into the dark underbelly of Victorian London. Determined to live his truth while maintaining his freedom and safety, pharmacist Leo Stanhope is doing his best to move on from the trauma and heartbreak of the past. But then a woman is found murdered at a club for anarchists – and she's carrying Leo's address in her purse. When Leo arrives at the club under police escort, he is dismayed to see an unwelcome face from his distant past – a man intent on blackmailing him for an alibi.
And now Leo must make a painful choice – risk having his lifelong secret exposed, or protect a possible murderer in exchange for his silence…
Click here to find out more about The Anarchists' Club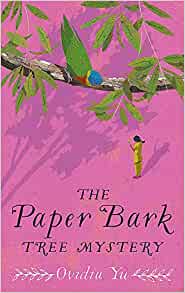 The Paper Bark Tree Mystery, Ovidia Yu, Constable
The Paper Bark Tree Mystery is the third book in Ovidia Yu's page-turning Crown Colony series, set in 1930s Singapore. Su Lin has landed a job as an assistant at Singapore's new detective agency. But her dream role is cut short when Englishman Bernard 'Bald Bernie' Hemsworth decides that a 'local girl' can't be trusted with the agency's investigations. Su Lin therefore loses her job and is replaced with a privileged white girl. Soon after, Bernie – widely disliked – is found dead in the filing room. And when the father of her best friend is accused, Su Lin is determined to prove his innocence.
During the course of her investigations, Su Lin uncovers stolen diamonds and treacherous arms deals. And it seems that the closer she gets to the truth, the more danger she is in…
Click here to find out more about The Paper Bark Tree Mystery