Congratulations to Phillipa Vincent-Connolly, whose fabulous Tudor adventure, The Anne Boleyn Cypher, is out now!
The Anne Boleyn Cypher is the first book in the Timeless Falcon Dual Timeline series, a timeslip alternative history novel with a time-travelling protagonist set between the modern day and the Tudor period.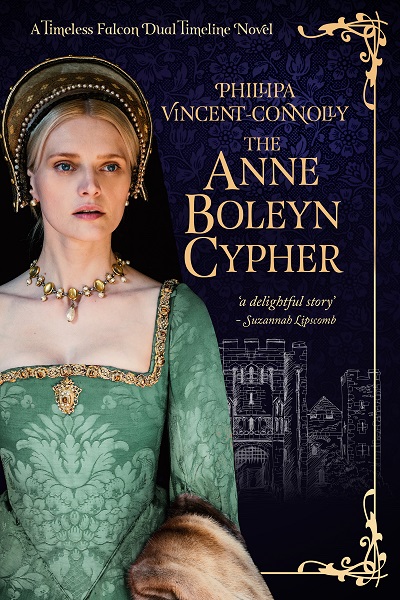 When twenty-year-old history student, Beth Wickers starts her second year of university, she has no idea that her whole world is about to be turned upside down.
Beth's favourite lecturer gives Beth a box of books on Tudor history to borrow, and nestled among them is an ornate cypher ring with the letters 'AB' inscribed onto it.
When Beth tries the ring on, the unimaginable happens.
It carries her back through time to Hever Castle in 1521. And she is no longer in her professor's office, but in the bedroom of none other than Lady Anne Boleyn.
Beth quickly becomes enchanted by Tudor England and is captivated by Anne. But she knows she can't leave her loved ones behind forever.
Tormented by the knowledge of what will happen to Anne in the future, can Beth stop herself from intervening and rewriting history? Can she use the cypher ring to return home?
Or will Tudor life be too hard to leave behind…?