This summer, settle down with a charming, classic love story by Lewis Cox – a master of the genre!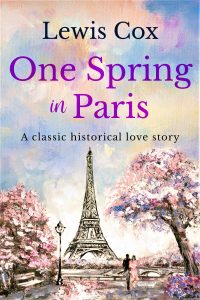 ONE SPRING IN PARIS follows Caroline May, a young artist studying her craft in the city of love. When her money runs out, she resolves to find a way to remain in the place that inspires her most. Through friends, she finds work with melancholy restauranteur Raoul Pierre. As soon as they meet, Caroline finds herself irresistibly drawn to her new employer. But knowing that Raoul is a determined bachelor, she vows to hide her feelings to protect her heart…
Click here to order ONE SPRING IN PARIS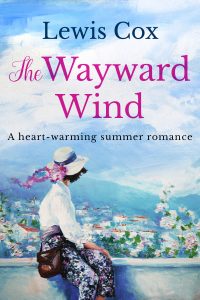 THE WAYWARD WIND is a fun and flirty summer romance set in sunny Madeira. Fleeing a London scandal that has damaged her reputation, the capricious Ann Thrail arrives at her aunt and uncle's idyllic home in Portugal for a long stay. But her aunt, Kate, soon begins to worry that Ann will lead her son astray. With no wish to return home, Ann must learn to rein in her chaotic nature and win over her anxious relatives…
Click here to order THE WAYWARD WIND
WHILE STARS GAZE DOWN is a beautiful story of healing and new beginnings. Nursing a recently broken heart, Diana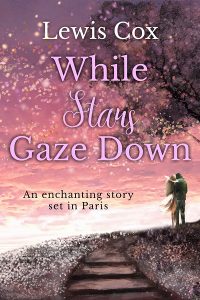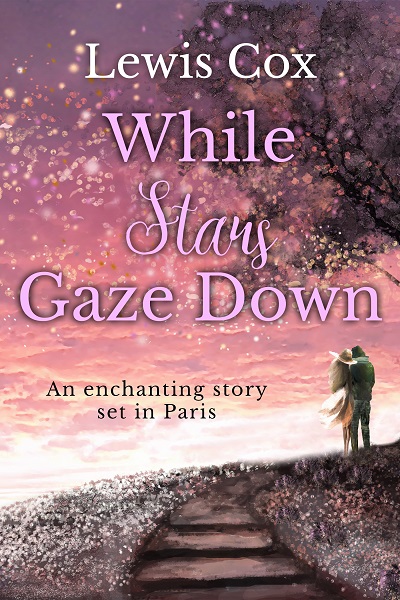 Gregg attempts to move on by immersing herself in the delights of Parisian society. But when she crosses paths with John Fanshawe — who reminds her of her ex-boyfriend — she decides to protect herself from further pain by maintaining a distance between them. Confused by Diana's reserved attitude, John is determined to overcome her apparent dislike…
Click here to order WHILE STARS GAZE DOWN
To further celebrate her work, we asked Lewis Cox's granddaughter, Priscilla Playford, to say a few words about her life and achievements:
"My grandmother wrote over 250 novels all in longhand; she started her career in the late 1920s and continued writing well into her 80s. She wrote under the names of Lewis Cox, Bridget Parsons and Mary Blair, and her books were published, primarily, by Hutchinson, Mills & Boon and later, Robert Hale. They were available in many countries and translated into several languages, including Japanese and Dutch.
In her writing, as in life, my grandmother was very disciplined and forthright with a strong will and high standards. Not outgoing, she did not seek publicity but enjoyed her success and, whilst not a traveller, it is perhaps true that she lived through her imagination. She loved antiques and enjoyed collecting furniture and pictures.
One cannot help but admire all that she achieved, particularly at a time when women were expected to be in the background — hence her using the name 'Lewis Cox' — and during the war; judging by the cuttings, she was very highly thought of and had good reviews and billing."