We are delighted to announce that we have signed up the fourth instalment of Alexandra Walsh's captivating Marquess House Series – dual timeline conspiracy thrillers with ingenious twists on Tudor and Stuart history – as well as the next novel in her new Victorian series.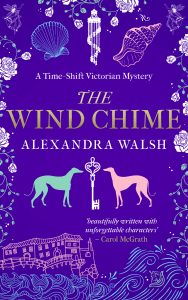 In Alexandra's words:
"It's wonderful to have signed with Sapere Books to continue writing about my favourite eras: Victorian and Tudor. THE MUSIC MAKERS tells the tale of another branch of the family tree established in THE WIND CHIME (the first novel in my new Victorian series). THE MUSIC MAKERS follows two timelines: one set in the Victorian era and one set in the present day. The Victorian timeline follows the life of Esme Blood, a singer and performer in the music halls and theatres of London. Adopted at birth, Esme has no desire to find her birth mother, but fate has other plans. In the present day, Eleanor Wilder is recovering from a serious illness and has returned to the family farm in Pembrokeshire to rebuild her life. Delving into Esme's life, she uncovers a tale of love, loss and survival, all of which help her to unravel her own problems and those of the man who has unexpectedly arrived in her life.
"My other forthcoming book, THE JANE SEYMOUR CONSPIRACY, is a return to Marquess House. Although I had always intended this series to be a trilogy, when I completed it in 2020 it felt as though there was more to tell. I resisted for a while but when Perdita, Piper and Kit began interrupting my research with suggestions, I realised my trilogy was about to expand. Having always pitched it as three-book series, I was unsure how Sapere Books would feel about it continuing, but my editor, Amy Durant, said she would be delighted to return to Marquess House.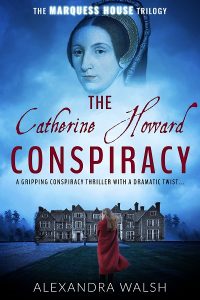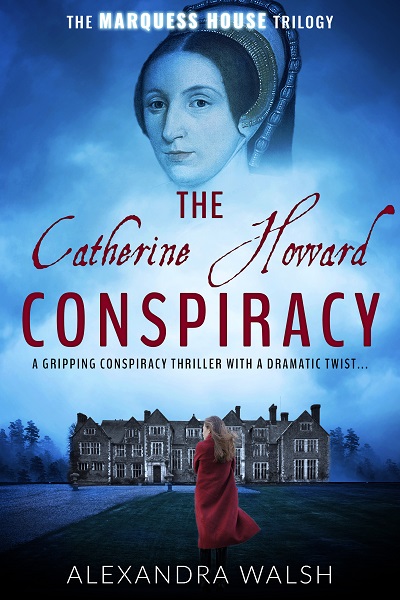 "THE JANE SEYMOUR CONSPIRACY follows Perdita and Piper as they fully embrace their lives at Marquess House. A friend of Kit's asks for advice on a manuscript that has been in his family's archive for generations, which seems to suggest an entirely new interpretation of the events leading up to Anne Boleyn's execution, Jane Seymour's marriage to Henry VIII and the death of the king's only acknowledged illegitimate son, Henry Fitzroy, Duke of Richmond and Somerset. In the present, danger reaches out to Perdita and Piper again as they realise their battle with the Connors family is far from over. THE JANE SEYMOUR CONSPIRACY will be released in 2022.
"Being part of the Sapere Books family is one of the best things about being published; Amy, Caoimhe, Richard, Natalie, Matilda and Helen make everyone feel so welcome and are a dynamic and forward-thinking team. My books could not be in safer hands. The weekly Zoom meet-ups with the other authors are fascinating, funny, inspiring and often educational! It's a great feeling to be part of such a talented group of writers and publishers who are always willing to help or offer advice."
Click here to find out more about The Marquess House Series