J C Briggs' gripping Charles Dickens Investigations follow the famous writer-turned-detective as he dives into the seedy underbelly of Victorian London.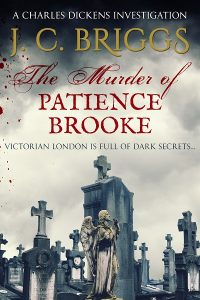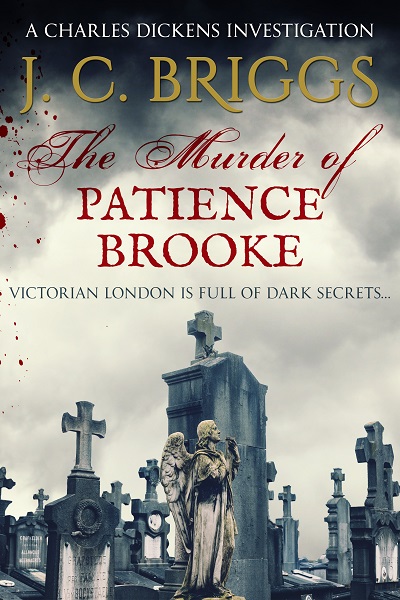 The first six books in the series have been published, and we are thrilled to announce that we have signed up the next two instalments.
In J C Briggs' words:
"I am thrilled that Sapere Books are to publish two new cases featuring Charles Dickens and Superintendent Jones. Number seven in the series is THE HAWKE SAPPHIRES, which begins at Hawke Court, an almost derelict mansion where Sir Gerald Hawke is dying. His two wives and his only son are dead. His heir is a clergyman, Meredith Case, for whom Hawke has one last command. Hawke has commanded all his vicious life and expects to be obeyed. Meredith Case must 'find Sapphire Hawke', who vanished over twenty years ago.
"A chance meeting with Charles Dickens sends Case to the north of England. Meanwhile, Dickens and Superintendent Jones of Bow Street are investigating the death of a young man who was found on the steps of a bookshop.
"Charles Dickens begins to suspect that the two cases are connected. He and the young detective, Scrap, experience a frightening night at Hawke Court.
"Book eight in the series is THE CHINESE PUZZLE. On the first day of The Great Exhibition in May 1851, a Chinese man bowed before Queen Victoria. It was assumed that he was a representative of the Celestial Empire. He wasn't. It was reported in the newspapers of the day.
"In THE CHINESE PUZZLE, behind the scenes the Home Secretary is furious at the breach of security. There have been attempts on the Queen's life before.
"And also concerning for the government, a wealthy banker and former opium merchant of Canton vanishes on the first day of the Exhibition. The Prime Minister, Lord John Russell, appoints Superintendent Jones to carry out a most secret investigation. The case may involve high-powered bankers and politicians. Jones cannot afford to get it wrong. Only Charles Dickens can help him find his way about the houses of some very important people. There is danger from high and low when the case takes them to the East End opium trade and some very dangerous criminals.
"It really is great to work with Sapere Books again and to know that they have faith in my series. They are a wonderfully supportive publisher to all the writers in the Sapere family."
Click here to order THE MURDER OF PATIENCE BROOKE
Click here to find out more about the Charles Dickens Investigations