Following the publication of Alexandra's Walsh's captivating Marquess House Trilogy – dual timeline conspiracy thrillers with ingenious twists on Tudor and Stuart history – editorial director Amy Durant has signed her fourth book.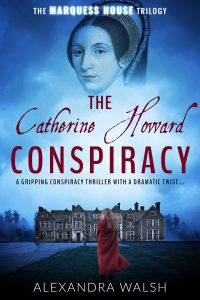 In Alexandra's words:
"It's very exciting to be working with Sapere Books on my new publication. THE WINDCHIME is a story that is very special to me, as it involves some of my own family history. Once again, it's a dual timeline novel, with the split moving from the present day to the Victorian era. Set on the Pembrokeshire coast, it involves a multi-generational family with a secret at their heart. It also explores hereditary madness and the contrasting treatments of mental health in the Victorian era and the present day.
"A love story brings it all together as the present-day characters uncover the tragedy that took place in the past. I hope everyone enjoys this shift of era and will like my new characters. Once again, it's been a pleasure to work with everyone at Sapere Books and be part of the Sapere family. Not only is the support and guidance of the publishing team of Amy, Caoimhe, Richard and Natalie, invaluable; the encouragement, friendship and advice of the other Sapere Books authors has been extremely helpful and has offered great inspiration."
Click here to order THE CATHERINE HOWARD CONSPIRACY
Click here to find out more about The Marquess House Trilogy