Congratulations to David Field, whose gripping nautical adventure, Pirates and Patriots, is out now!
Pirates and Patriots is the first novel in The New World Nautical Saga Series: historical adventures set during the reign of Elizabeth I and beyond.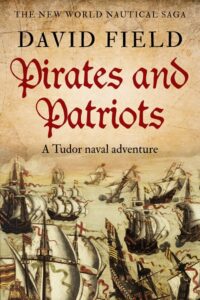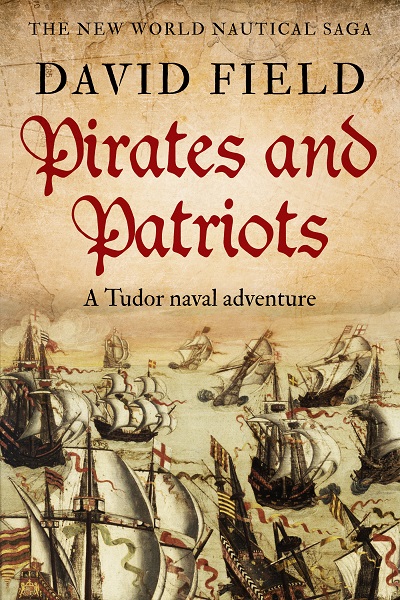 England, 1554
Fifteen-year-old Francis Drake is realising his dream of sailing on the open seas. After training with his cousins William and John Hawkins in their naval business, he takes his first commission upon the Bonaventure.
But when disaster strikes the ship and Francis saves the men with his quick-thinking, he makes an enemy of the captain, who threatens to charge Francis with mutiny.
Francis must seek a new path to make his fortune and he joins with the Hawkins brothers to search for glory in foreign lands.
But trading on the world stage is already being dominated by Spanish and Portuguese explorers and so Francis must act quickly if he wishes to make his mark.
And as one Tudor queen makes way for another, and Spanish relations grow ever tenser, Francis Drake may soon be needed to help save his country from the threat of war…