Congratulations to Tim Chant, whose exhilarating nautical action novel, Mutiny on the Potemkin, is published today!
Mutiny on the Potemkin is the second book in the Marcus Baxter naval thriller series: action-packed, authentic historical adventures following former Royal Navy officer Marcus Baxter during the early 1900s.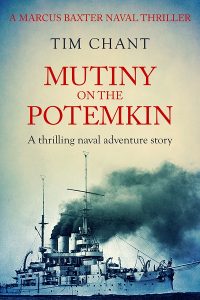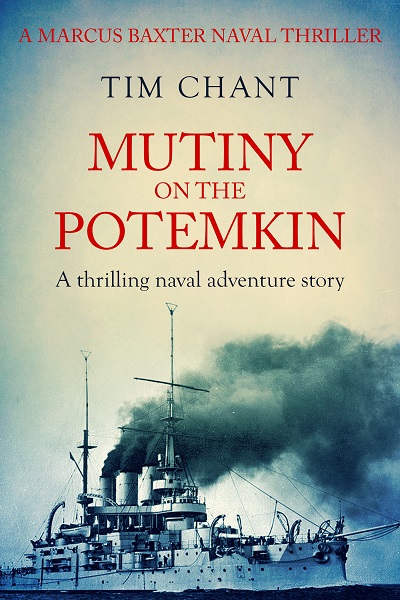 Marcus Baxter may have survived one naval battle, but his troubles are far from over.
Despite serving with the Russian navy aboard the Yaroslovich, he is arrested by the Tsarist secret police for conspiracy and sent west on the Trans-Siberian railway to St. Petersburg. Competing factions within the secret police disrupt his journey and he finds himself in Odessa.
Odessa, though, is in the grip of revolutionary riots and Baxter finds himself trapped in the city as violence and anarchy spreads.
The crew of the Potemkin has mutinied, killing most of the officers and bringing the battleship into port.
When Baxter realises a friend is trapped in the carnage, he is determined to get onboard the battleship.
But will he make it out alive?