Celebrate Valentine's Day with a timeless love story! We've chosen four of our favourite romantic reads for you this February.
Summer at Hollyhock House, Cathy Wallace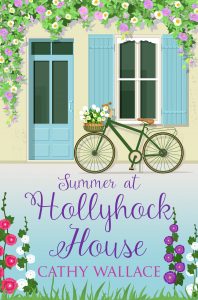 After breaking up with her long-term boyfriend, Faith Coombes is looking for a new start. Her search leads her back to where she began: the village where she grew up, home to her best friend and an old flame. As the summer wears on, Faith finds solace in her familiar surroundings, and her feelings for the boy she once adored begin to rekindle. But as memories of hurt and heartbreak start to resurface, Faith must decide whether she can put the past behind her and give love a second chance.
A charming and heart-warming tale of missed opportunities, self-discovery and the bittersweet sting of true love, Summer at Hollyhock House is sure to bring both tears and laughter.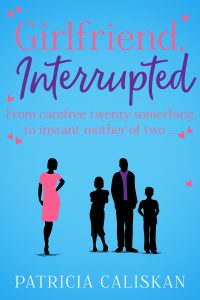 Girlfriend, Interrupted, Patricia Caliskan
After a whirlwind romance, Ella Shawe takes the plunge and moves in with her boyfriend, Dan – plus his two children and pet dog. Far from domestic bliss, Ella must now learn to cope with a resistant family, a hellish mother-in-law and Dan's impossibly perfect ex-wife. But with the future of her blossoming relationship on the line, Ella is determined to find a way to fit into the chaos…
Full of modern dilemmas and sparkling humour, Girlfriend, Interrupted is a fabulous British comedy with a spirited and relatable heroine at its heart.
Women Behaving Badly, Frances Garrood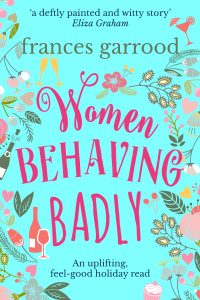 Three very different women are all stuck with impossible romances: Alice has an irresponsible ex and a noncommittal lover; Mavis is having an affair with a father of two; and Gabs is a high-class escort who has fallen in love with someone she can never be with. In the eyes of the Catholic church, all three women have gone astray. But their priest, Father Cuthbert, is determined to reform them. As Alice, Mavis and Gabs form an unlikely friendship, each begin to question what is most important to them – and it soon becomes apparent that the lively trio can't be 'cured' that easily…
Original, uplifting and fabulously witty, Women Behaving Badly is a moving tale of heartache, self-love and the warmth and power of female friendship.
Following the breakdown of her marriage, Marie is still learning to heal. But as the head chef of The Smugglers – the pub co-owned by her ex-husband – she finds herself constantly stretched and plagued by headaches. With local celebrations planned for the 60th anniversary of D-Day, Marie expects to be busier than ever – but she could never have prepared for the changes that are about to hit. Paxton, a charming American soldier, seems to be just what Marie is looking for: a bit of light-hearted fun. But as they grow closer, she begins to wonder if he is all that he seems…
Drawing on World War II history as well as the horrors of modern combat, Another You is a sweeping story of trauma, courage, and self-reclamation.
Like the look of these romantic reads? Sign up to the Sapere Books newsletter for new releases and deals in romantic fiction.