Congratulations to Ros Rendle, whose moving contemporary romance, Finding Happiness, is published today!
Finding Happiness is the third book in the Moondreams House Romance series.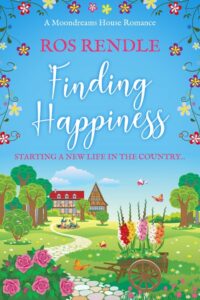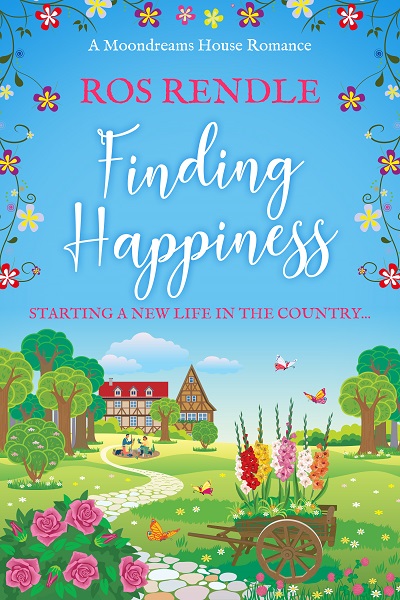 Having lost her husband in a motorbike accident, forty-six-year-old Angela Ross has decided to start afresh in the small village of Waterthorpe. Along with her daughters — sixteen-year-old Grace and twenty-five-year-old Debs — she does her best to adjust to village life, supporting herself with her writing.
But when she meets Gilles Richard — the head gardener at Moondreams House, the large local estate — Angela's heart is once again thrown into turmoil.
Torn between her loyalty to her deceased husband and her growing attraction to the kindly gardener, she is unsure whether she is ready to pursue a new relationship. And as she and Gilles become closer, she cannot shake the feeling that he has something to hide.
As long-buried secrets begin to unravel and family conflicts come to a head, Angela's anxiety over the future increases. And with her painful past still weighing her down, she must decide whether she is finally ready to follow her heart…
Can Angela find a way to move forward? Will she and Gilles act on their feelings?
Or will their unresolved traumas keep them apart…?