Congratulations to Laura Martin, whose gripping historical murder mystery, Death of a Lady, is published today!
Death of a Lady is first book in the Jane Austen Investigation series: thrilling Regency-era murder mysteries with a tenacious literary heroine working as a female sleuth.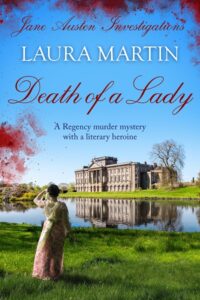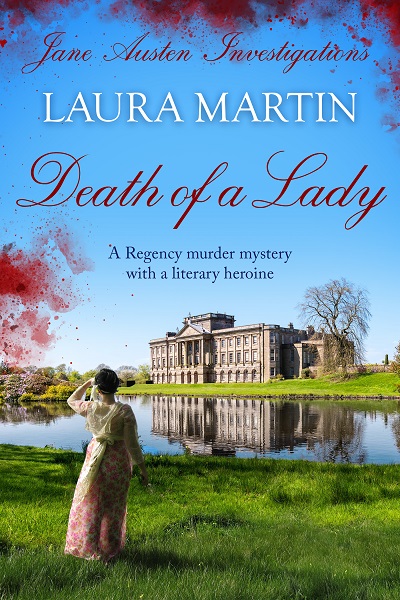 1795, Hampshire, England
Jane Austen and her family are delighted to be attending Lord Wentworth's ball. The event has been at the centre of village gossip after it was announced Wentworth was holding a ball to celebrate the return of his brother, who went missing in India many years earlier and had been declared dead.
At the ball an old friend, Emma Roscoe, bumps into Jane and tells her she saw something she shouldn't have. She asks Jane to meet her at ten o'clock in the library to discuss it.
Delayed by dancing with the charming Mr Tom Lefroy, Jane is late to meet to her friend.
But when she arrives, she finds the body of Emma Roscoe lying on the floor with a dagger sticking out of her chest.
Distraught and feeling horribly guilty, Jane is determined to help with the investigation into Emma's murder.
Was it a coincidence that the murder happened on the night of Lord Wentworth's brother being reintroduced to society? What did Emma see that was worth killing her over?
And could more people be in danger?
With the help of her sister Cassandra, Jane must use her wit and intelligence to get to the heart of the mystery.