Congratulations to Adele Jordan, whose thrilling Tudor adventure, The Royal Assassin, is published today! The Royal Assassin is the second book in the Kit Scarlett Tudor Mysteries series.
1584, London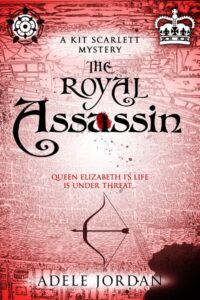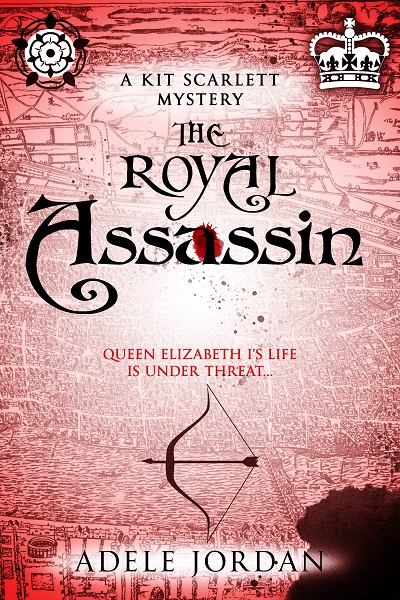 When Sir Francis Walsingham, spymaster to the Tudor Queen Elizabeth, learns of a Jesuit assassin landing on England's shores, he's determined to go to any lengths to protect his Protestant Queen.
His protégé, Kit Scarlett, discovers a letter revealing the name of the assassin – Gregorio Luca. Together with Scottish agent, Iomhar Blackwood, Walsingham sends them on a mission to track Luca down.
It is clear Luca is only coming with one task in mind – to kill. But is his target the English queen?
Kit and Iomhar must scour the coast, keeping an eye on the beaches and searching for priest holes to stop Luca before he gets any further.
But when Kit is attacked, they realise they are the ones in grave danger…
Why is Kit being targeted? Does Luca know they are tracking him?
And can he be stopped before he completes his deadly mission…?