When did you first start writing? Did a specific event encourage you to start?
For most of my working life I wrote reports, guides and training materials, largely for non-expert audiences, and I think this is where my love of using the written word to clearly express ideas came from. In 2006 I moved to Donegal, Ireland, and with more time on my hands, I joined a creative writing course which later became a writers group. The group met weekly and we shared pieces we'd written and this discipline forced me to produce lots of short stories, then my first novel.
How much research do you do?
I'm an endless researcher, probably using it as a distraction from actually writing. This is made worse because my novels are set in the past so detail needs to be correct. I hope I don't dump lots of unnecessary facts in my works but find I do need to get settings and situations clear in my own head before committing anything to paper. The internet is, of course, a boon and a curse.
Tell us about where you write / your writing habits.
I tend to write on a laptop in an armchair in my lounge unless the distractions become too great, in which case I'll decamp to my small office with a desktop. I also spend a lot of time scribbling in coffee shops, particularly if the muse eludes me (which is often).
Generally I plot my novels in great detail before I start writing in earnest but I may write an opening or closing scene before this to begin the process. I use software like Freemind and Scrivener to think through my storyline, characters, etc and then set out a scene by scene outline. I'm not slavish about the plan, but I find it helps in a crime/mystery to know the who, how and why before I begin.
What part of the writing process do you find most difficult? Starting, knowing when you've done enough research, the ending?
I find the redrafting to be most difficult, though I do enjoy doing it. Committing seventy or eighty thousand words to the page then throwing lots of them away is hard – but necessary. I'll probably do at least half a dozen redrafts before submitting.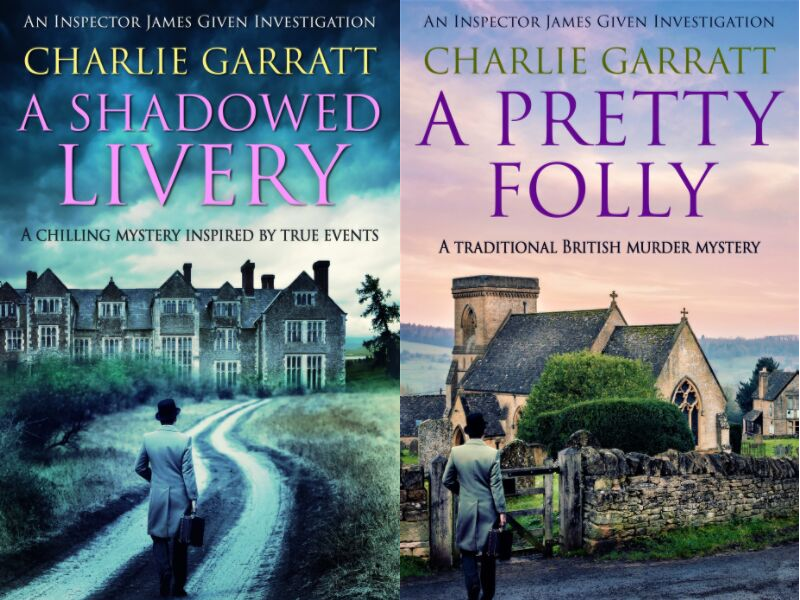 How real do your characters become and do they ever seem to control their own storyline?
My characters occasionally do things I didn't plan and this can make things difficult when I've produced a storyline for them in advance. However, it's often easier to change the storyline than to change my character's mind! At the end of my third novel, A Patient Man, a character makes a change in their life which I didn't plan, or want, but it was right for them at the time and I couldn't avoid it.
Do you ever feel guilty about killing off characters or do you relish it?
Someone once wrote 'if nothing is happening, kill someone' and there is a temptation to do this. I wouldn't say I relish killing characters, especially if I like them, but it's a necessary part of the crime and mystery genre so doesn't give me too much grief.
What are you reading right now?
I've just finished Love over Scotland by Alexander McCall Smith, a master of light-touch writing with real depth. He makes me laugh and think at the same time. I'm also reading Michael Caine's autobiography Blowing the Bloody Doors Off which is full of advice about working hard to succeed in whichever endeavour you're undertaking. It's a real glimpse in to the world of a successful actor.
What is your favourite book?
Without hesitation I'd say The Grapes of Wrath. It was the one set book at school which blew me away and I've re-read it several times. Steinbeck's images are stunning and I still can't read the opening pages without my jaw dropping.
What book do you wish you had written?
Other than The Grapes of Wrath? My next novel – then I could relax for a while.
Do you love any genres/books that are very different from what you write?
I read some autobiographies and good quality humour. When on holiday I always lie to take at least one 'classic' with me which I haven't read before. In the last couple of years I read all of the Sherlock Holmes stories and the complete works of George Orwell.
Tell us something surprising about you!
I took my first driving test in a Mister Softee ice-cream van. My dad combined being an ice-cream man with teaching me to drive so I'd meet him in the evening, finish the round in south Manchester, then drive the van back to Salford for the night. It was only natural to take the test in the van. There was only one front seat so the examiner had to sit on a wooded kitchen chair we put in for the purpose. Needless to say there were no seat belts at that time and the emergency stop sure gave him a shock. Also needless to say, I failed.