Congratulations to Amy Licence, whose absorbing Tudor saga, False Mistress, is out now!
False Mistress is the third book in the Marwood Family Tudor Saga Series.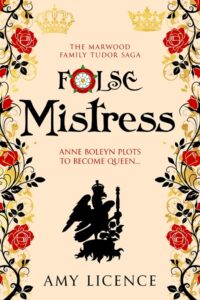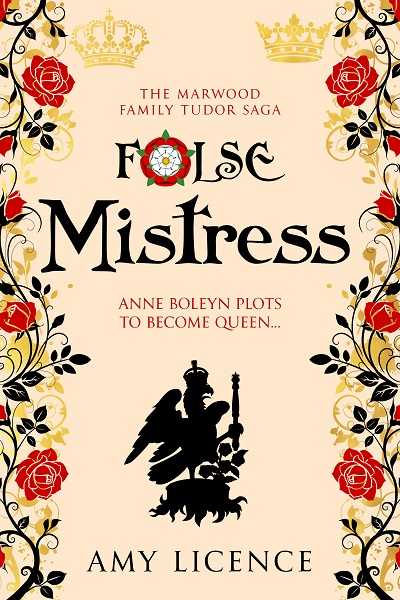 1528
Thomasin Marwood is one of Queen Catherine's ladies-in-waiting at the court of Henry VIII, and she does not trust Lady Anne Boleyn.
But when an accident forces Thomasin and her family to take refuge at the Boleyn family home at Hever Castle, Thomasin is entrusted with an unexpected mission by Anne's mother.
At court, Catherine's attempts to regain the attentions of her husband are rebuffed, with his sights clearly set on a new queen.
And with Thomasin's own heart in turmoil with the reappearance of a former love, she struggles to find a way to fulfil her obligation to Lady Boleyn without betraying Queen Catherine.
In despair, Catherine's allies launch a desperate plot to distract the king. A false mistress is chosen from among her circle, to draw Henry away from Anne and lead her back to the Queen.
It is a dangerous task, to beguile the king into bed and incur Anne's wrath. Not every woman could do it.
Will Thomasin find herself caught up in the plot? Can she retain her position at court?
Or will she be forced to change her allegiances…?