To help keep you entertained during quarantine we've put together a list of some of our most absorbing thrillers, featuring mysterious disappearances, historical conspiracies, ghostly dreams and more…
A compelling timeshift mystery, Paternoster moves between 18th Century and modern-day England. In 1795, kept woman Rachel Lovett is left homeless and destitute when her benefactor loses his money. Forced to steal jewellery to survive, Rachel finds herself constantly on the run from the law and the hangman's noose. And when she joins a brothel, she is soon introduced into the ruthless Paternoster Club…
In 2013, Private Investigator Eden Grey is called in to examine a pair of skeletons found in the grounds of a prestigious school. It soon becomes obvious that these are not recent murders – the bodies have been buried for centuries. And now Eden must unravel a historic mystery while concealing her own personal demons…
Click here to order Paternoster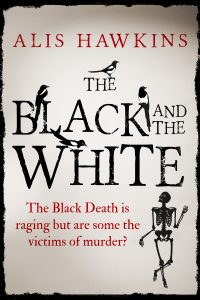 The Black and the White, Alis Hawkins
Set in 1349, The Black and the White is a chilling medieval mystery that explores the ravages of the infamous Black Death. Martin Collyer wakes up in his family's charcoaling hut, having made a miraculous recovery. But his father, who showed no signs of the plague, is dead.
With no home to go to, Martin seizes his second chance at life and goes on a journey to seek salvation for his father's unconfessed soul. Along the way, he befriends another traveller, the enigmatic Hob Cleve. But when more suspicious deaths occur, Martin begins to wonder whether he is travelling with a killer…
Click here to order The Black and the White
Abduction is an emotional psychological thriller that confronts every parent's worst nightmare. During her third birthday party, little Grace disappears without a trace while playing a game of hide and seek.
As the years go by and the case goes cold, Grace's parents lose hope of ever finding her and do their best to move on with their lives. But her older sister, Elise, refuses to give up. And a chance encounter leads her to believe that she may have found her…
Spanning three decades, Past Imperfect is a gripping international crime novel with a paranormal twist. In 1963, a boy is kidnapped and murdered in the French countryside. The killer is seemingly caught, but young policeman Dominic Fornier is convinced he is innocent.
In London thirty years later, a boy loses his parents in a car accident and is left comatose. And when he regains consciousness, he is plagued by eerie dreams of a life that isn't his. When Fornier hears of a possible link between the two boys, he throws himself into a desperate race against time to catch a brutal killer and right the wrongs of the past…
Click here to order Past Imperfect
The Catherine Howard Conspiracy, Alexandra Walsh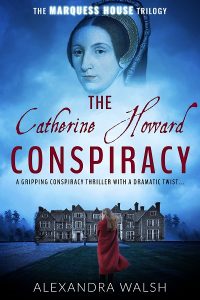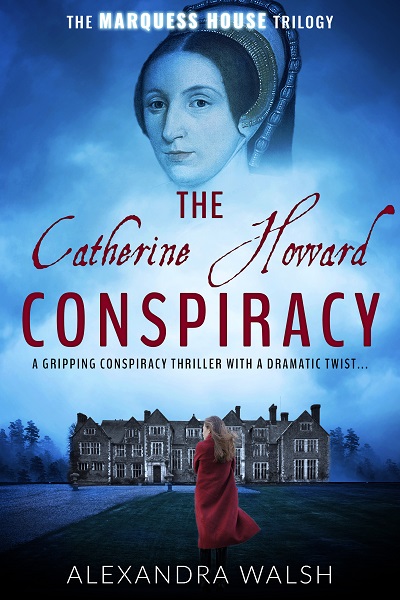 The Catherine Howard Conspiracy is an absorbing dual timeline conspiracy thriller with a shocking twist on Tudor history. In 1539, young Catherine Howard is brought to the court of King Henry VIII to be a lady in waiting to the new queen, Ann of Cleves. But when she catches the king's eye, her uncle begins scheming to secure a Howard heir to the throne. After the fate that befell her cousin, Anne Boleyn, Catherine is terrified of the unpredictable king and begins to fear for her life.
In 2018, Perdita and Piper Rivers inherit Marquess House from their estranged grandmother, renowned Tudor historian Mary Fitzroy. When Perdita sets out to uncover Mary's reasons for abandoning them, she is drawn into the mysterious archives of Marquess House: a collection of letters and diaries that claim all records of Catherine Howard's execution were falsified…
Click here to order The Catherine Howard Conspiracy
Like the look of these thrilling reads? Sign up to the Sapere Books newsletter for new releases and deals in crime and thriller fiction.