Each month, Sapere Books spotlights an author whose books have gone out of print and whose work we are republishing, in an effort to revive the most vibrant and engaging voices of the past.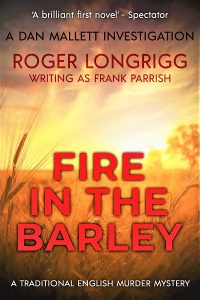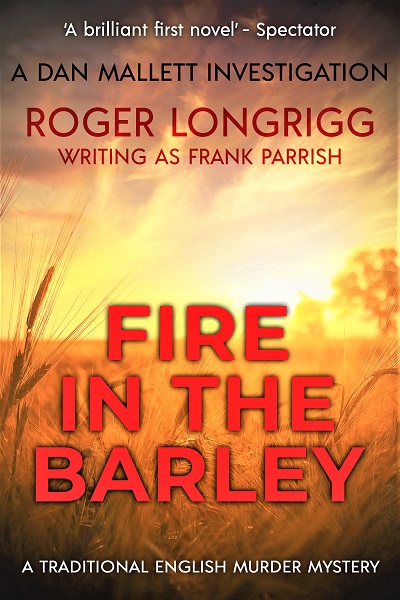 Born in 1929, Roger Longrigg was an impressively versatile author who wrote under several noms de plume. He used one of these – Frank Parrish – to pen the witty and suspenseful Dan Mallett Investigations, which Sapere Books is republishing. Set in the West Country of England in the 1970s, the cosy mystery series follows a crafty and likeable poacher as he unravels various crimes in the area – often committing several felonies himself in the process.
With its deft humour, clever plotting, and immersive rural setting, the first book in the series – Fire in the Barley – has been described by Roald Dahl as 'exciting and funny from beginning to end'. The protagonist, Dan Mallett, has been praised as 'a fully-fledged, all-of-a-piece original character in a well-conceived, excitingly paced story' (The Times).
Roger's daughter, Laura Longrigg, reflects on his life and career: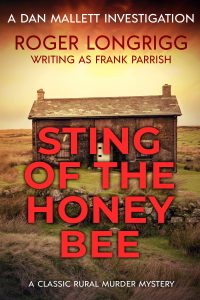 "Roger Longrigg worked in advertising in London in the early 60s; it's also the setting of his first novel, A High-Pitched Buzz, full of the wild, clever, sexy, heavy drinking characters familiar from the cult TV series Mad Men of the same era.
"He dreamed of being a full-time writer but, despite receiving glowing reviews (including comparison to Evelyn Waugh), the book only earned him £100.  His agent said, 'You need to write three books a year to support the family, but not even Dick Francis fans want to read three of his in 12 months.'  So Roger wrote series of novels under different pseudonyms, eight in all. They include Laura Black: Scottish-based bodice-rippers; international espionage thrillers to emulate Ian Fleming under the name Ivor Drummond and psychological suspense by Domini Taylor, which included Mother Love, turned into an award-winning TV drama starring Diana Rigg. Perhaps most successful was Frank Parrish, creator of poacher turned detective Dan Mallett; the first in this series, Fire in the Barley, won the John Creasey Dagger in 1977 for best first novel. Roger had to turn it down, because it was actually his 26th!
"In all, Roger wrote 55 books of fiction and non-fiction; he thoroughly enjoyed the subterfuge of being behind so many different personalities and genres and it's thrilling that he is about to find a whole new generation of readers through Sapere's reissues, and that his real name can be revealed at last."
Click here to order Fire in the Barley
Click here to find out more about the Dan Mallett Investigations