In this blog series, Sapere Books spotlights authors whose books have gone out of print and whose work we are republishing, in an effort to revive the most vibrant and engaging voices of the past. This month, we are delighted to spotlight Lynne Reid Banks, author of The Brontë Sisters Saga and several standalone literary novels.
Lynne Reid Banks was born in London in 1929, the only child of a Scottish doctor and Irish actress. During World War Two, she was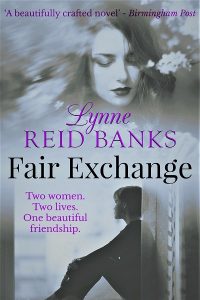 evacuated to the prairies of Canada, where she lived for five years. Banks went on to have a rich and varied career: prior to becoming a writer, she studied at RADA in the 1940s and became an actress. She then worked for ITN, becoming one of the first female television news reporters in Britain.
Banks' first novel, The L-Shaped Room — a frank and sensitive portrayal of an unmarried mother-to-be who is thrown out by her father — was published in 1960 and achieved much critical acclaim. In the early 1960s, Banks and her husband moved to a kibbutz in Israel, where she taught English. In 1971, they moved back to London and Banks continued writing.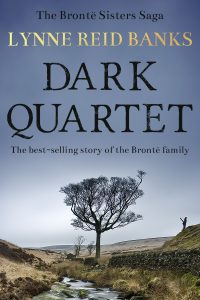 As an author, Banks is outstandingly versatile; she has written numerous children's books and ten adult novels. These include Dark Quartet, a fictionalised biography of the Brontë sisters; Casualties, a heart-breaking saga spanning from Nazi-occupied Holland to 1970s Europe; Children at the Gate, the story of a grieving mother living in Israel; Fair Exchange, a moving novel set in England during the Anti-Apartheid movement; and The Warning Bell, which portrays the life of an actress turned news reporter.
The shadows of Banks' life experiences can often be seen in her novels, contributing to the commendable realism and depth of the settings. Whatever the genre, her wit, beautiful writing style and well-crafted characters shine through.