In this blog series, Sapere Books spotlights authors whose books have gone out of print and whose work we are republishing, in an effort to revive the most vibrant and engaging voices of the past. This month, we are delighted to share a guest blog written by Gary and Nigel Davison, in memory of their father, Geoffrey. Geoffrey Davison is the author of the Stephen Fletcher Espionage Thrillers.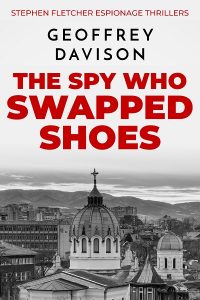 Our abiding memory of our father is of him sitting back in his reclining red leather chair in his study, deep in thought and invariably with a glass of red wine to hand and to the sound of Perry Como or similar. Although he wrote all his books in longhand, we both seem to remember him most frequently 'plotting' rather than actually writing. To Geoffrey, the plot — the twists and turns of a good story — was the thing and he was never happier than when devising his storyline.
Born and living most of his life in or around Newcastle upon Tyne, Geoffrey always aspired to write, and it was no coincidence that he moved from his commercial practice as a quantity surveyor to lecturing at Newcastle upon Tyne Polytechnic, where he rose to Head of Department and where the extended holidays in the 1970s and 80s provided the ideal uninterrupted opportunity for his writing.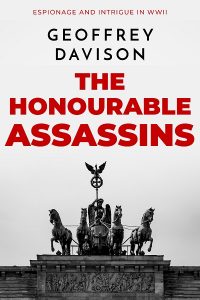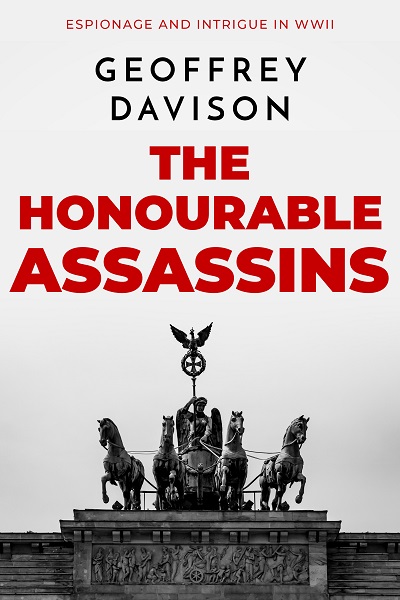 First published at the age of 40 with The Spy Who Swapped Shoes — a title which seems to typify the espionage genre in which Geoffrey began his writing career in the 60s with his Cold War hero Stephen Fletcher — he went on to publish twelve books. All would fall firmly within the thriller category, set against backgrounds ranging from Cold War espionage to World War Two (with titles such as The Honourable Assassins set within Valkyrie plot), the French Foreign Legion (with titles such as The Bloody Legionnaires) and international politics (his later work, such as The Malaysian Conspiracy). All also gave him the opportunity to follow his other great passion of travelling. Frequently accompanied by his friend, an amateur artist named Newton, and with the support of Northern Arts, he would set off to Berlin, other Eastern European cities, the South of France and later to the far East in the name of research whilst always still finding time for the odd period of relaxation and 'character spotting'.
We remember the excitement as a box of new books would be delivered and opened, checking the covers and dedications, looking at the reference to the growing back catalogue, and the thrill of seeing them in foreign languages. But most of all we both remember the surprise and indeed the pride each us felt on the many occasions that we reminded ourselves that we had just read something written upstairs with a glass of red wine to hand and to the music of Perry Como, and that 'the old man' had just thrown in a plot twist that we never saw coming.
Click here to order The Spy Who Swapped Shoes
Click here to find out more about the Stephen Fletcher Espionage Thrillers