Renowned for her wit, humour, realism and sparkling dialogue, Jane Austen is hailed as one of England's greatest writers. To celebrate her birthday (16 December 1775), we asked three of our Regency romance authors to tell us what her work means to them and how it has influenced their own writing.
Elizabeth Bailey, author of the Brides By Chance series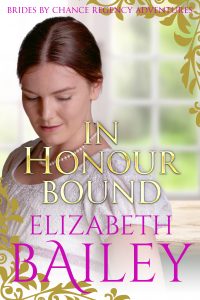 When I first read Pride and Prejudice, I was already educated to a degree on the period by an addiction to the works of Georgette Heyer. It was a revelation reading a novel contemporary to the era. The style was different, uncluttered by period description, Austen assuming that knowledge in her readers not necessarily available to the 20th century eye. Yet the detailed descriptions of the lives she depicts gave me a rich understanding of the thinking and mores of the day, and her dry humour and insights into humanity's foibles made me realise that people don't change very much. The same emotional dilemmas beset the human heart, regardless of the time in which they may be living. The trappings may be different, the moral values tighter or looser, but essentially the human condition remains constant. An invaluable lesson for a writer.
Or find out more about the Brides By Chance series here.
Valerie Holmes, author of The Yorkshire Saga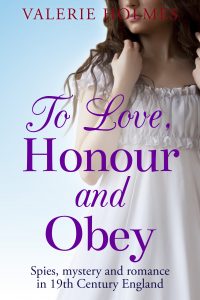 My work was strongly influenced by Jane Austen's novels, which are as refreshing today as they were when she wrote them.  Social realism and romantic comedy blend subtly to provide moral lessons on life as she saw it: she could have coined the phrase 'show, don't tell'.
In 1775, Jane, a lively rector's daughter was born into a world that restricted women by gender, social strata, the control of male relatives and wealth or a lack of it. Jane described Regency, but did not glorify fashionable finery, wealth, social meetings or snobbery — deliberate or unintentional.
Whether master or servant she wanted people to be unselfish, just and to be aware of the dangers of making quick and personal judgements.
Jane revealed the failings of would-be lovers, but also their ability to change. The resulting memorable novels have happy, hopeful endings.
Order TO LOVE, HONOUR AND OBEY here.
Or find out more about The Yorkshire Saga here.
Natalie Kleinman, author of The Reluctant Bride (forthcoming)
I couldn't honestly tell you when Jane Austen first came into my life but, when she did, she came to stay. As with any society, there is good and there is bad, the haves and the have nots, but as a reader and a lover of romantic fiction I want to be whisked away to a time and place where I can remove myself from the mundane to a world of fashion, excitement and yes, romance, and that's what her books do for me. Not that Miss Austen is universally kind to her cast of characters, but isn't that what makes them seem so real? She has a talent that makes them leap from the page.
The films and TV productions that depict her work have only added to my enjoyment with their amazing sets and beautiful costumes. So on this day, her birthday, I would like to thank her for the abundance of pleasure she has given me over so many years.
Natalie's Regency romances are forthcoming in 2020 and will feature spirited heroines, determined to succeed against the odds.
Featured image credit: Photo by Elaine Howlin on Unsplash.