Marilyn Todd is the author of the Julia McAllister Victorian Mystery series: historical murder mysteries with a courageous woman sleuth embarking on traditional British private investigations in nineteenth-century London.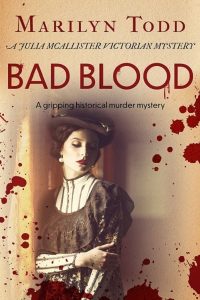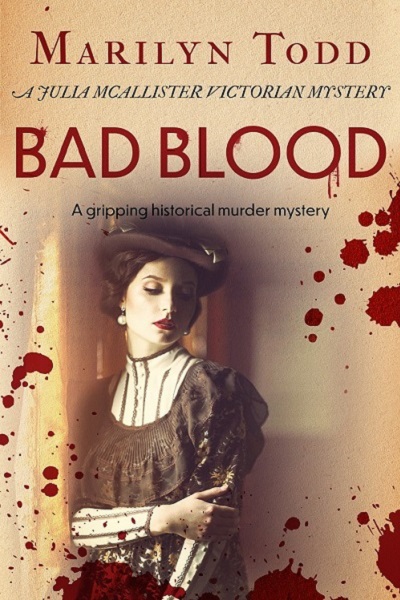 The case of the Lindbergh baby is infamous. In March 1932, he was snatched from his nursery, a ransom note left in his place, and although the money was paid, two agonising months passed without news. It was pure chance that his body was found, thrown or dumped just off the highway, suggesting he was killed almost immediately after his abduction.
I don't know if it was because Charles Lindbergh was famous — the first man to fly solo across the Atlantic — but it struck me that all the sympathy for this horrific crime went to the father, rather than both parents. I desperately wanted to change that.
In Bad Blood — the third book in the Julia McAllister series — baby Thomas Forbes is also snatched from his nursery, and a ransom demand is left on the pillow. The difference here is that the money is never collected, and the baby never found. When, eight years later, his father is murdered, Julia's heart breaks for the woman brought to her knees by these two tragedies. As an amateur sleuth, Julia determines to do whatever it takes to find Thomas.
But as I plotted the novel, I was drawn into other injustices of the era. Not just the social inequalities — class, race and religious divides feature regularly in my books — but also the impact of being a pawn in the marriage game among the powerful and the wealthy. I wanted to explore the misery that comes from being a strong woman trapped in a weak man's world.
Click here to pre-order BAD BLOOD
Click here to learn more about the Julia McAllister Victorian Mystery Series