When did you first start writing? Did a specific event encourage you to start?
I started writing when I was a teacher. I first wrote short plays for performance. When I gave up teaching in 2012, it was the bicentenary of the birth of Charles Dickens. When I read that he had a secret desire to be a detective, I wondered if I could write the crime novel that I had always wanted to write, so I gave it a try with Dickens as my detective.
How much research do you do?
Because my novels are historical crime novels, I need to do a lot of research into Dickens's life and times, and into nineteenth century forensics. I need to know what the Victorians knew about poison, or stabbing, or shooting, or drowning and post mortems in the mid-nineteenth century.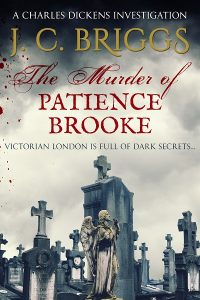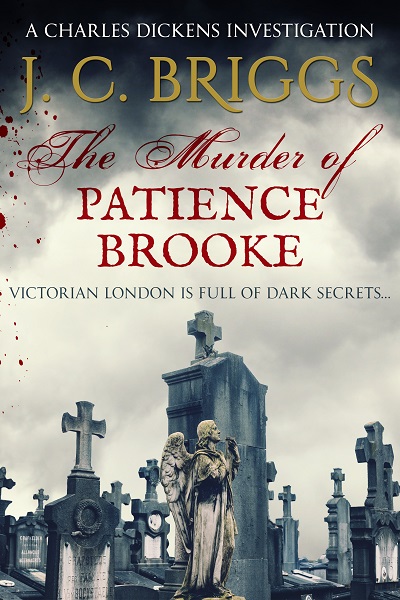 Tell us about where you write / your writing habits.
I write in a little room in my house. I often write sections of the novel long-hand and then type them up and make changes as I go. I always carry a notebook to jot down ideas when I'm on a train or waiting for someone – you never know what you might overhear!
What part of the writing process do you find most difficult? Starting, knowing when you've done enough research, the ending
I find it easy to start. Often the beginning of a novel comes from something I've read, especially something from Dickens's letters. Then I get stuck in working out the plot, especially when I find that X couldn't have done the murder at that point because she/he was somewhere else at the time!
How real do your characters become and do they ever seem to control their own storyline?
Very real – that's why I enjoy writing a series. You can bring characters back. It's very odd how characters you expected to play a minor part in the story start to develop in ways you had not planned and begin to play a major role. Then they seem to have a back story and you think: where did that come from?
Do you ever feel guilty about killing off characters or do you relish it?
It's always satisfying to get rid of the murderer because that means the case is solved. And there have to be other victims – one murder doesn't make a crime novel. You can't help relishing the dramatic deaths, but sometimes you do feel sorry for the victim. Then you think: sorry, but you've had your lot, it's time for another killing – keep up the suspense!
Do you find it hard to know when to end a story?
Not in the sense that you know it's over when the case is solved, but you also have to think carefully about the very last paragraphs. You want to leave the reader thinking about the effects it has all had on the characters who are left and what their futures hold – if they have one.
What are you working on?
A novel which begins in Ferrara where Dickens went in 1844; I found a letter he wrote from there in which he describes some girls looking down into a stretch of water. It was twilight, the sun was setting and the walls of the castle were blood-red. Dickens writes that he knew the place although he had not been there before and that it chilled his blood. I wondered what those girls were looking at in the water and why Dickens was suddenly frightened. Murder?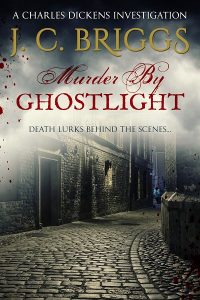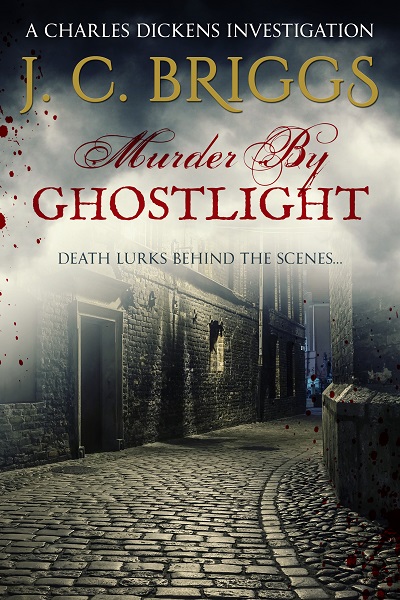 What are you reading right now?
Bleak House
What is your favourite book? Who is your favourite character?
Great Expectations. Miss Havisham.
What book do you wish you had written?
So many, it's too hard to choose, but there's a wonderful book: Pinkerton's Sister by Peter Rushforth, which is so rich in character and incident and full of all kinds of literary allusions that I can't help wishing …
Do you love any genres/books that are very different from what you write?
One of my favourite authors is William Trevor; I've just finished The Silence in the Garden which is about Ireland before the First World War. I love fiction about Ireland.
Tell us something surprising about you!
I was the voice over in a television show in Hong Kong. I was a puppet named Violet the Vulture – I played her as a kind of avian Lady Bracknell. My husband, who wrote the show, was Barney the Bear, and we had a kangaroo called Alice Springs.