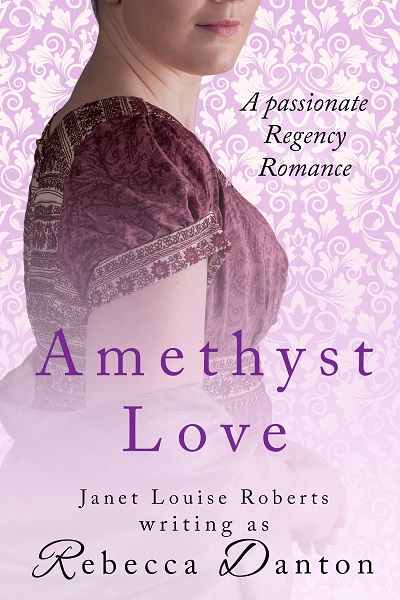 A classic Regency romance! Perfect for fans of Georgette Heyer, Mary Balogh, Jane Aiken Hodge and Jane Austen.
Order Now!
About the Book
Their marriage was built on a roll of the dice… can it ever be a true love match?
1809, England
Forced to sell the family home to cover her brother's gambling debts, penniless Valerie Gray must depend on the charity of a hostile relative.
And when her brother dies in battle, she's receives a proposal from his friend Malcolm Villiers.
To escape a life of unhappy servitude, Valerie accepts Malcolm's proposal… only to learn that he won her hand in marriage in a game of dice!
Despite her fury, Valerie comes to love her new-found family … and slowly starts to fall under Malcolm's spell.
But the two are as different chalk and cheese.
Does Valerie stand a chance of capturing this dashing soldier's heart? Is Malcolm really as indifferent as he seems?
And should Valerie guard her heart, or take a chance on love?
A classic Regency romance, Amethyst Love combines a warm-hearted love story with dashes of humour and suspense.